Trish Stanley, PsyD, MFT is a Certified Gottman Couples Therapist specializing in individual, couple, and family therapy and maintains a private practice in San Diego, CA.
Dr. Stanley has broad experience with Gottman Method Couples Therapy, Developmental Model Couples Therapy, Emotionally-Focused Couples Therapy, as well as a range of other approaches. She offers premarital counseling, engaged couples, newlyweds and new parents, and with revitalizing long-term relationships. She works with same-sex couples, addiction, eating disorders, mood and anxiety disorders, and sexual dysfunction or dissatisfaction. She regularly works with two-career couples, affairs, betrayals, and trust problems. She supports couples through structuring separations, planned reconciliations, co-parenting, and collaborative divorces.

As a full-time marriage and family psychotherapist for over 30 years, she is an experienced, eclectic clinician whose passion is helping couples become masters of their relationship. Clients find her to be warm, active, engaged, and creative. She often uses humor, metaphors, and therapeutic experiments to enliven the sessions, and utilizes tools for home practice to support couples between sessions. She works to have each session build on the prior and to reach the client couple's goals in timely and powerful ways. She is committed to having each partner feel known, understood, supported, and appreciated throughout the therapeutic process.

Trish is deeply gratified to be a practitioner of a well-researched, evidence-based, and emotion-coaching approach. She also draws on her training and experience in the areas of executive coaching, management consulting, and workplace issues. She often presents about the Gottman Method of Couples' Therapy to professional and community groups. She is also an experienced and enthusiastic presenter at The Art & Science of Love Weekend Couples Workshop in San Diego, CA.

Trish believes in the importance of an integrative approach to life, balancing awareness, wellness, purpose, exploration, community, and personal renewal. She encourages her clients to find an increasing sense of balance in the midst of change.
Liz Marucheau, LCSW


Liz has been a practicing psychotherapist for over 30 years and has a particular passion for helping couples find their way out of stuck and defeating patterns.. Couples find her to be warm, direct and highly focused on helping them identify and reach their unique goals for their relationship.
All of her work is grounded in neuroscience principles, attachment theory, and developmental theories. As part of her fascination in looking for what really works in couples therapy, Liz has developed a couples therapy curriculum for graduate students at SDSU. And she is currently writing a book on the variety of approaches to couples therapy.
She is herself deeply and widely trained in a range of couples' therapy approaches including the Gottman Method, the Developmental Model of Ellyn Bader and Pete Pearson, and Stan Tatkin's Psychobiological Approach to Couples Therapy model (otherwise known as PACT) of couples therapy. In 2020 Liz started to assist Dr. Stan Tatkin with his international PACT training, by providing coaching to his students during breakout groups. She most recently completed advanced training in therapy for sexual issues with the renowned trainer Martha Kauppi.
She has an extensive understanding of neuroscience and works with couples to help them understand and integrate their psychological and psychobiological reactions in order to support better processing, clearer thinking, and effective communication. Liz incorporates mindfulness skills into her practice as well as the latest research on therapeutic approaches while developing an individualized plan for everyone she works with. On a personal note, she has been married for over 25 years and has two thriving young adult children.
Linda Collins, Ph.D.


Linda has 30 years of experience as a licensed Clinical Psychologist and Marriage and Family Therapist. She is a Certified Mindfulness Facilitator, trained in the Gottman Method, and has earned the Somatic Experiencing Practitioner designation by completing over two year of advanced training in the somatic experiencing therapy. She has also developed a series on Mindful Awareness Practices for Couples to support the practice of mindfulness-based communication and relationship skills. Dr. Collins has maintained a personal mindfulness meditation practice over the past 16 years.
Linda's specialty is working with stress, anxiety, panic, and trauma. Linda also specializes in using mind and body therapies, such as combining mindfulness-based approaches with cognitive strategies, in order to facilitate personal and relationship change.
Nate Bohy, Psy.D.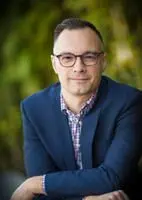 You will find Dr. Bohy to be warm, comfortable, and personable. He brings great empathy to the challenges all couples face. He helps couples with communication problems, struggles with parenting, and teaches couples how to better cope with mood problems, stress, and anxiety. Nate uses simple mindfulness-based exercises to increase awareness in relationships, help with partners' attention, manage individual stress, and improve overall relationship dynamics.
Nate's approach to working with couples is informed by his training with the Gottman Method, Emotionally Focused Couples Therapy, and Passionate Marriage approaches. He also frequently incorporate aspects of mindfulness practices, which are simple exercises to strengthen awareness, attention, and stress coping, and improve relationships.
Mako Csapo, LCSW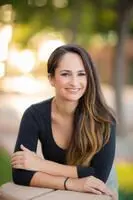 Mako enjoys supporting the growth that can come with couples practice using Gottman interventions and other evidence-based tools. Utilizing various treatment approaches, Mako assists adults who are within transitions, seeking change, or need help with coping with life-stressors. Mako works to enhance awareness and address past disruptions that cause enduring behavioral patterns with aims of facilitating positive growth and healthier choices.
While working with adolescents, Mako offers developmentally appropriate and supportive tools to target independence, stress reduction, and thoughtful problem-solving. She also works to support family processes in order to reduce high-risk behaviors and enhance trust within the family unit.
Iliana Berezovsky, LMFT

Iliana is a pragmatic and eclectic psychotherapist who incorporates the work and techniques of several well-researched and successful couples' therapy models including the Gottman Method (John Gottman), the Developmental Model (Ellyn Bader), Emotional Focused Therapy (Sue Johnson) and Solution-Focused Brief Therapy (Michelle Weiner-Davis), among others. Iliana recently completed advanced training in Hypnotherapy through the Erickson Institute and integrates this modality into her works with couples.
Iliana is a bi-lingual (English/Spanish) Licensed Marriage and Family Therapist in California where she has practiced for more than 25 years. Furthermore, she is also a Licensed Psychologist in Argentina, which is where she was born and grew up. She has conducted numerous seminars and workshops in English and Spanish both nationally and internationally.
Iliana was a resident supervisor and therapist trainer at St. Joseph Hospital of Orange in Orange, California and an adjunct professor at Antioch University in Marina Del Rey, California. At Antioch University, she taught brief psychotherapy and other treatment modalities.
Iliana has appeared on both radio and television and is the co-author of the book, How to Deal with Difficult People. Iliana also contributed to the book Institutional Psychotherapeutic Strategies , which was published in South America. Iliana has been married for over 30 years and has two married children. She has a passion for languages, traveling, and getting to know the local people and culture of the places she visits.
Helen Kuhn, MS, APCC
Helen is an Associate Professional Clinical Counselor specializing in couples and individual therapy, particularly with children, adolescents and their families at the Center for Couples Therapy. With a passion for helping clients navigate the complexities of their lives, Helen provides compassionate and highly focused counseling services to support clients in defining and reaching their goals.
Helen Kuhn holds a Master's degree in Child Development and Mental Health from San Diego State University where she gained a deep understanding of a broad range of therapeutic approaches and techniques. She completed her clinical training at The Center for Couples Therapy in La Jolla, California as well as in a special program working with children and adolescents in the San Diego Unified School District. Helen is skilled in assisting with a wide range of concerns, such as anxiety, depression, relationship issues, grief, trauma, and self-esteem. Areas of Expertise:
Helen believes in creating a safe and non-judgmental therapeutic space where clients can explore their emotions, thoughts, and experiences. She utilizes an integrative approach, combining evidence-based modalities such as the Developmental Model, the Gottman Method of Couples Therapy, PACT (Psychobiological Approach to Couples Therapy) and mindfulness-based interventions. By tailoring her approach to each client's unique needs, Helen empowers individuals and couples to overcome challenges, build resilience, and cultivate healthier relationships.
Tara Davidson, LMFT
Tara's direct approach combined with humor and compassion allows you to dive in and begin getting the answers and skills you need to improve your relationship.
Tara has over 15 years of experience working with couples and families to heal and improve their relationships. She is willing to incorporate a variety of techniques to build on the strengths already present. Utilizing the Gottman method along with other mindfulness and evidenced based practices allows her to help you reduce stress and improve intimacy while also tackling the big concerns that can plague a relationship.
Tara expresses what an honor it is to be invited into her client's lives and be part of their journey of realizing the connections and life they've always wanted.
Ryan Jones, LCSW, CCTP
Ryan Jones is one of the primary individual therapists as well as a couples' therapist at The Center for Couples Therapy. He has strong expertise in treating developmental trauma, is CCTP certified, and has earned his NARM (NeuroAffective Relational Model),Masters Level Certificate. Developmental trauma informs all of his work, and he readily recognizes those dynamics in couples, understands how they impact connection and relationships, and works with the individual or couple to enhance secure attachment, a foundational base for a satisfying adult life.
Although his primary work is with individuals, he has developed strong expertise in couples therapy. He's completed the basic essential training for the Gottman Method of Couples Therapy and the Externship in Emotionally Focused Couples Therapy, as well as individual consultation with highly experienced therapists. His style is compassionate, non-pathologizing, and he maintains a safe space for clients. He is comfortable being kindly assertive and managing interpersonal dynamics in sessions with couples.
He is practical and committed to providing high value for the services he offers. He is passionate about providing solutions that treat root causes, not just symptoms. And he brings a practicality and customer service orientation coming from 15+ years of work in strategic corporate HR.
Elyse Lauren, MA, AMFT
Whether it be couples, individual or family therapeutic work, I believe that we each have the power to transform our traumas and habitual patterns of suffering that keep us stuck in the continuous cycles of stress, anxiety, depression and addiction. Areas I specialize in include but not limited to: relationship struggles: betrayal, trust issues, separation, reconciliation, divorce; career balancing, anxiety, depression, trauma, grief and loss, life transitions, impostor syndrome, existential/spiritual.
In addition to my Master's degree in Clinical Psychology, I also hold an M.A. in Spiritual Psychology, an M.S. in Spiritual Science, and COC in Yoga Therapy; IAYT certified. As a psychotherapist, my comprehensive training emphasizes the best of both the holistic Eastern approach to wellness with the Western evidence- based approach to mental health to evoke the maximum benefit of therapeutic change.
I utilize an integrative, compassionate and collaborative approach to explore the possibilities of what can be gained by releasing that which holds one back and by achieving greater peace of mind. I enjoy assisting my clients in building their mindfulness practices, develop better attunement within themselves as part of the mind-body connection (somatic-work), and to become the change they often desperately seek. I strive for my clients to feel heard, acknowledged and understood.
I am a practitioner of the eight limbs of yoga including asana, breathwork and meditation; Enthusiast of sound healing working with singing bowls and resonant frequencies; Artistic and creative expression through painting, crafts and culinary endeavors.