A Transformative Weekend for Couples
Saturday and Sunday, March 9 & 10, 2024
Welcome to our first Three Presenter workshop at the beautiful
Marina Village in Mission Bay Park in sunny San Diego.
Presented by:
Trish Stanley, Psy.D., LMFT,
Iliana Berezovsky, LMFT,
Mako Csapo, LCSW

(Each of us is a Certified Gottman Therapist and Art & Science of Love Workshop Leader)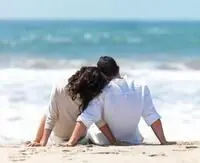 "An engaging and inspiring weekend that will transform your relationship!"

A very special Art & Science of Love Couples Workshop, the world-renowned weekend workshop developed by Drs. John and Julie Gottman in Seattle, is coming to Southern California in March, 2024. Our workshop will be held in a peaceful setting in the beautiful and relaxing waterfront environment of Marina Village in Mission Bay, in sunny San Diego, California, and is limited to the first thirty couples to register.


Each of the presenters will offer a unique window into the tools and skills that have made the Gottman Method the most widely recognized approach to solving couples' challenges here and around the globe. We'll use a variety of approaches including mini-lectures, up to the minute science-based experiences, entertaining and informative videos and role-plays by the presenters of the essential skills.
The new Art and Science of Love Couples toolbox will be given to each couple; this includes a workbook, interesting and playful card decks and even more valuable tools and skills.
All of the impactful learning exercises are done privately (there is no group work, sharing, or public disclosure) either in the large, comfortable Dockside Room or outside on the spacious grounds of the conference center. The Workshop Leaders and their assistants will be roving among the couples, ready to provide assistance to the two of you as you practice the new tools and skills you'll be learning.
What You'll Learn:
At the workshop, couples learn and practice how to:
Foster respect, affection, and closeness

Build and share a deeper connection with each other's inner world

Keep conflict discussions calm

Break through and resolve conflict gridlock

Strengthen and maintain the successes in your relationship
What You'll Discover:
Learn to recognize the Four Horsemen of the Apocalypse and what to do if they are attacking your marriage.

Learn how Love Maps provide a solid foundation for your marital intimacy.

Use the Fondness and Admiration System to renew respect and care for one another.

Learn small, easy steps that increase romance in your relationship.

Create an Emotional Bank Account that you can draw upon in times of stress.

Learn about the effects of physiological flooding and how it may affect conflict resolution.

Develop your problem-solving skills, including the 6 skills for conflict resolution.

Discover how you can make your and your partner's life dreams come true.
**Gottman research shows that the Art & Science of Love Weekend Workshop provides the equivalent benefit of six months of effective couples therapy. 94% of those attending report positive results.
Workshop Cost:
Early bird registration is $945 per couple (until February 9, 2024). Regular registration fee is $995 per couple. Scroll down the page to sign up.
Workshop Schedule:
Saturday - 8:30am - 5:00pm
Sunday - 8:30am - 5:00pm
Cancellation Policy:
If cancellation is made three weeks, or 21 days, before workshop date, a full refund minus a $50 processing fee will be given. After the cut-off date, your registration will be converted to a credit, good for a full year, that you can use to attend future workshops.
Note: Once registration is complete, our Workshop Assistant, Alejandra Valdez, will be in contact to share a little more about the workshop and answer any questions you may have prior to the Workshop. The call will take 5-10 minutes.
For more workshop Information and to find out how to register:
Call (858) 775-9388 or email [email protected].